Win Succession and Equitable Life present Rod Burylo: Ethics in succession
December 8, 2022 EST @1:00 pm

-

2:00 pm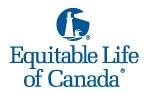 Presenters:
Rod Burylo, Associate Portfolio Manager | Business Development Manager, Western Canada | Manager of ESG Integration
Dean Erickson, Vice President, Individual Insurance Sales, Mga (West) – Equitable Life
Eric Wachtel, Chief Compliance Officer., IDC Worldsource Insurance Network Inc.
Host & Introductions:
Michael Gau, CEO, Win Succession Inc.
Description: 
Rod Burylo`s session will address the importance of succession and business disruption planning for advisors, with a focus on the professional obligations and ethical considerations. Burylo will discuss best practices based upon accepted standards of behaviour. Burylo has over 35 years of industry experience, is a Canadian Advisor of the Year Award winner, international speaker, author and media contributor. This session can provide one hour of continuing education for the topic of ethics and practice management.
1 CE Credit